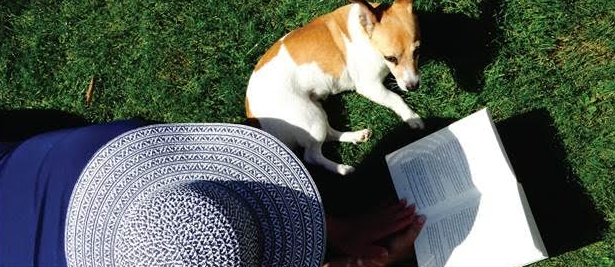 Millennials are the largest generational group in the United States. As they are moving from 20-somethings to 30-somethings, they have become the most active buyer segment. One-third of buyers nationwide are millennials, and as they age, their motivations for buying are changing.

For years millennials have been flocking to urban areas. When responding to a National Association of REALTORS survey taken 5 years ago, 51% of millennials preferred to live in attached housing–condos, townhouses and lofts located close to where they worked and played. They have also valued their
mobility over stability.

Over time, millennials have been shifting their preferences toward homes in the suburbs just outside of the cities. Those single family homes are more affordable, and more importantly, millennials want yards for their dogs. In a recent survey conducted on behalf of SunTrust Mortgage, 33% of millennials cited their dog as their number one motivator for purchasing a home. Getting married and the birth of a child were well behind at 25% and 19% respectively. Many who didn't even own a dog indicated they wanted to have a yard for a dog they planned to get someday.

As they shift toward the suburbs, millennials still desire being close to work and play. Walkability, public transportation, and bike paths will continue to be important.

While their dogs are important today, for many, neighborhood schools and traditional 3 bedroom 2 bath homes like their parents owned will become important draws.



Summary
Sales
There were 4,407 closed single family home sales in September. While September sales were down 7% compared to September 2016, both 3rd quarter and year-to-date sales were only down by 2% from last year.

Closed Prices
With a year-to-date average sale price of $217k, closed values were up 6% and average $/SF was up by 7% above YTD figures through September of last year. Likewise, 3rd quarter numbers were up 6%.

Inventory
With over 12,000 available listings heading into the fourth quarter, inventory levels were up slightly from the prior month, but down 29% compared to the 17,000 Southeast Michigan single family listings available at this time last year. This shortage of supply is projected to continue through this year and through 2018.

Months of Supply
Heading into October there was a 2.5 month supply of available homes. Supply levels vary dramatically by price range. For example, there was less than 2 months supply for homes priced under $200k, and over 15 months of supply for homes priced over $800k. High-end sellers have to compete hard to catch the attention of luxury buyers.

Market Times
Across all price ranges, the best houses have been selling quickly so long as they are priced right and move-in ready. For sales closed in September, the average market time was 31 days (21% faster than September 2016). Within the different price brackets, market times varied from 25 days for homes priced under $200k to 90 days for homes priced over $800k. Even that 90 days for high-end homes is a significant improvement compared to the 143 days in September of 2016.